For special events and exquisite collections — premium Grand Admiral wines are available in distinguished boxes
19th June 2020
46 Parallel Wine Group presented a new format of Grand Admiral Collection – in distinguished boxes made of natural oak. This design of quiet vintage wines from Grand Admiral collection is suitable for celebrating momentous events, will make be a perfect gift and will emphasize sophistication of the gem of any collection – Grand Admiral wine.
The premium box is made for a standard volume of the Grand Admiral bottle – 750 ml, as well as for a 1.5 liter magnum bottle, which has recently become also available for orders.
A magnum bottle is of particular interest for wine connoisseurs. This is an exquisite and original format for serving vintage wines, and the bottle itself is equal to two standard wine bottles in volume. It is given preference over a standard bottle because wine is developing more harmoniously in it during a long-term storage and it contacts less with oxygen. That is why this format is often used for collectible storage of vintage wines.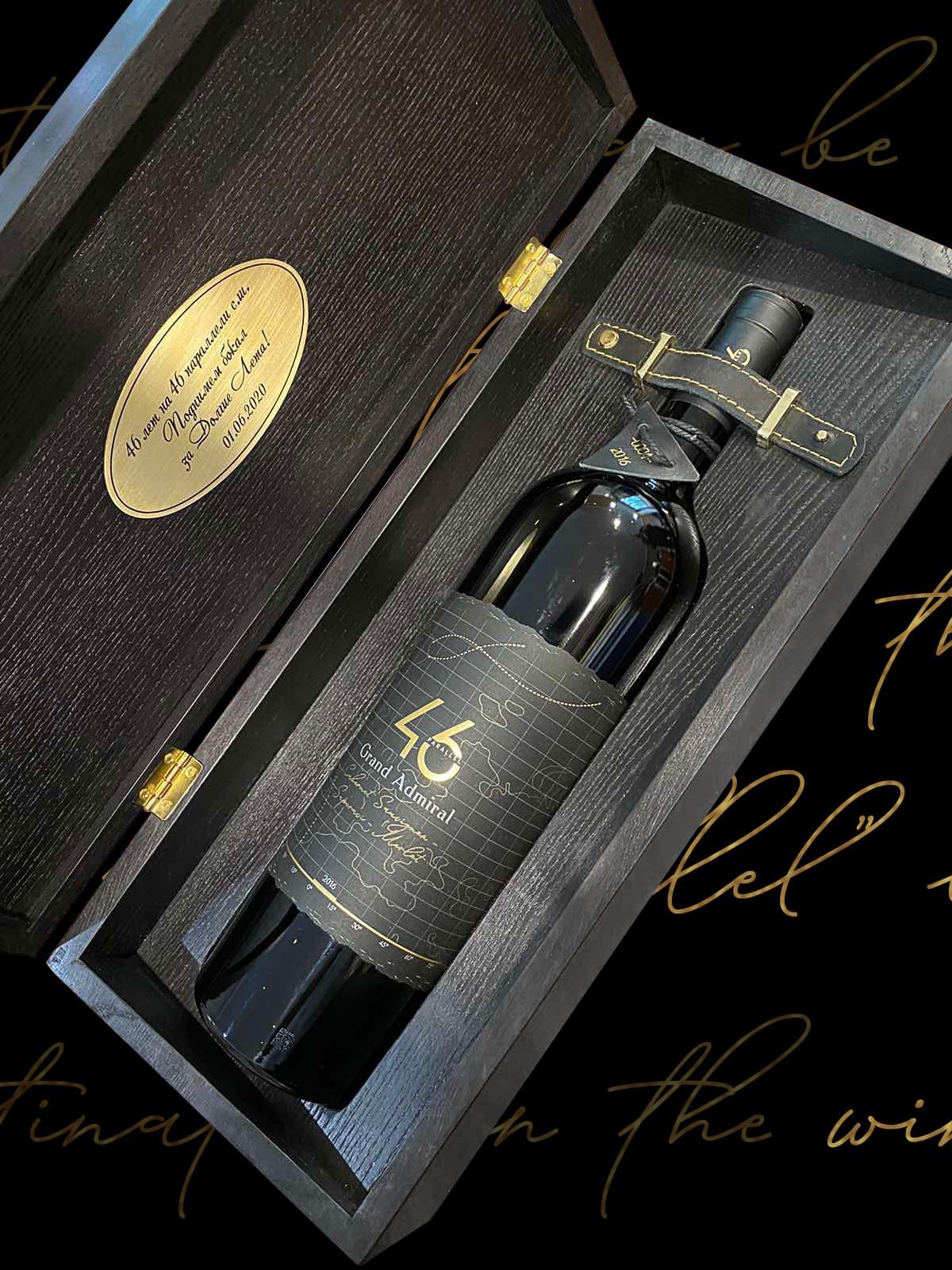 You may order Grand Admiral wines in a distinguished natural oak box through our Facebook and Instagram pages. For a special date, you may additionally order an individual inscription. Thus, your gift will be even more valuable for true connoisseurs of exclusivity.
We are striving to ensure that our clients enjoy life and celebrate their special events with the wines produced by 46 Parallel Wine Group. The new packaging will emphasize an exquisite nature of the gift, which will last a lifetime and will definitely be highly appreciated.